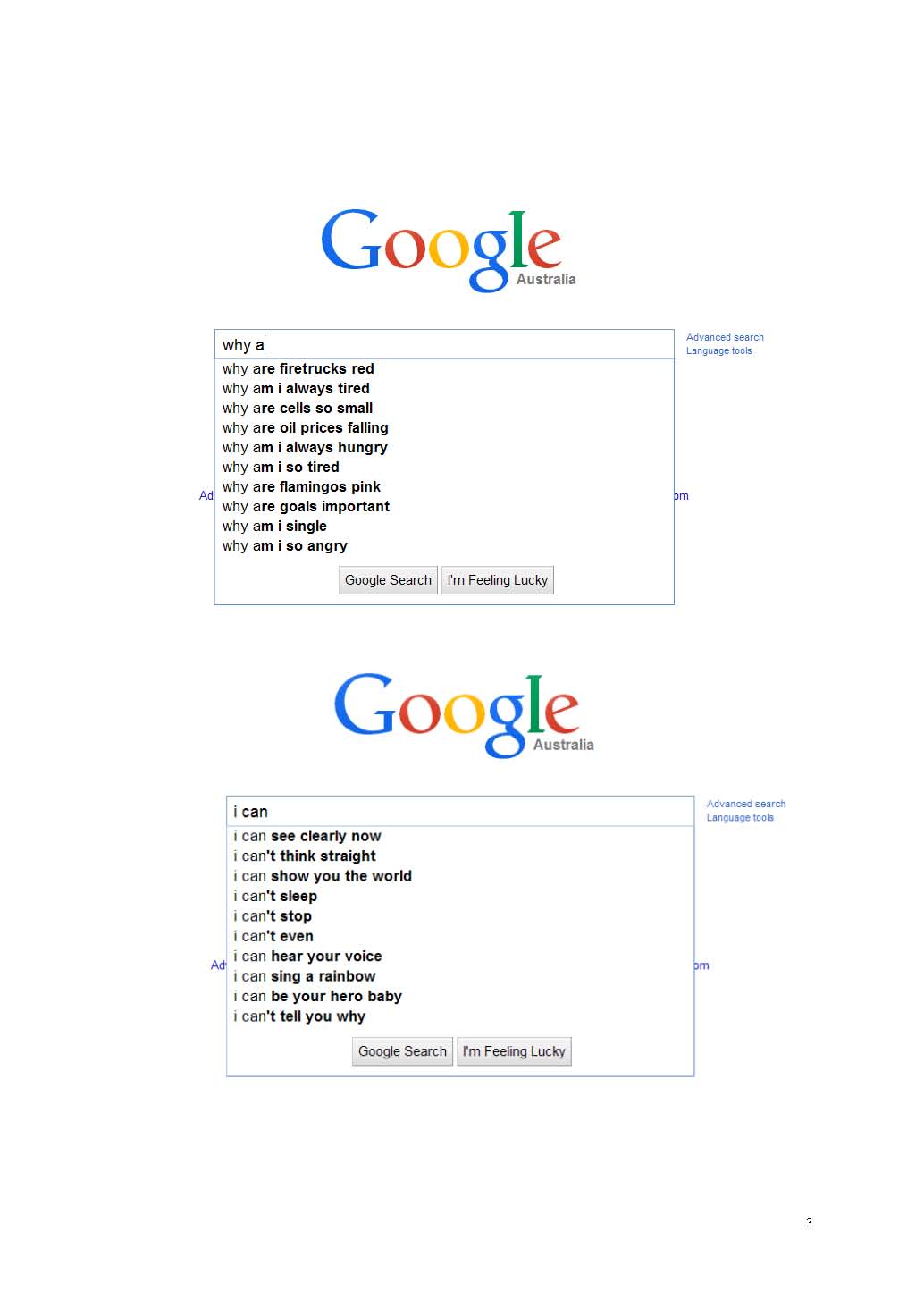 To be honest, my inspiration well was running dry today so I decided to generate a few Google Poetics. This involves typing words into Google and allowing it to autocomplete your search, then taking a screenshot of the results. You can read some great examples
over here at the Google Poetics website.
To quote the front page: "Google writes poetry on subjects that people are truly interested in".
I've typed out the results so that the gems are a bit easier to read!
why / i can / how do / why don't
why are firetrucks red
why am i always tired
why are cells so small
why are oil prices falling
why am i always hungry
why am i so tired
why are flamingoes pink
why are goals important
why am i single
why am i so angry
i can see clearly now
i can't think straight
i can show you the world
i can't sleep
i can't stop
i can't even
i can hear your voice
i can sing a rainbow
i can be your hero baby
i can't tell you why
how do i have the same dream again
how do i have twins on sims 3
how do i have a boy
how do i have a baby
how do i have twins
how do i have an affair
how do i have 2 instagram accounts
how do i have wet dreams
how do i have an organism
how do i have two monitors on one computer
why don't we have both
why don't you play in hell
why don't you love me
why don't you get a job
why don't you speak english
why don't you do right
why don't we do both
why don't we have both spanish
why don't muslims eat pork
why don't we do it in the road