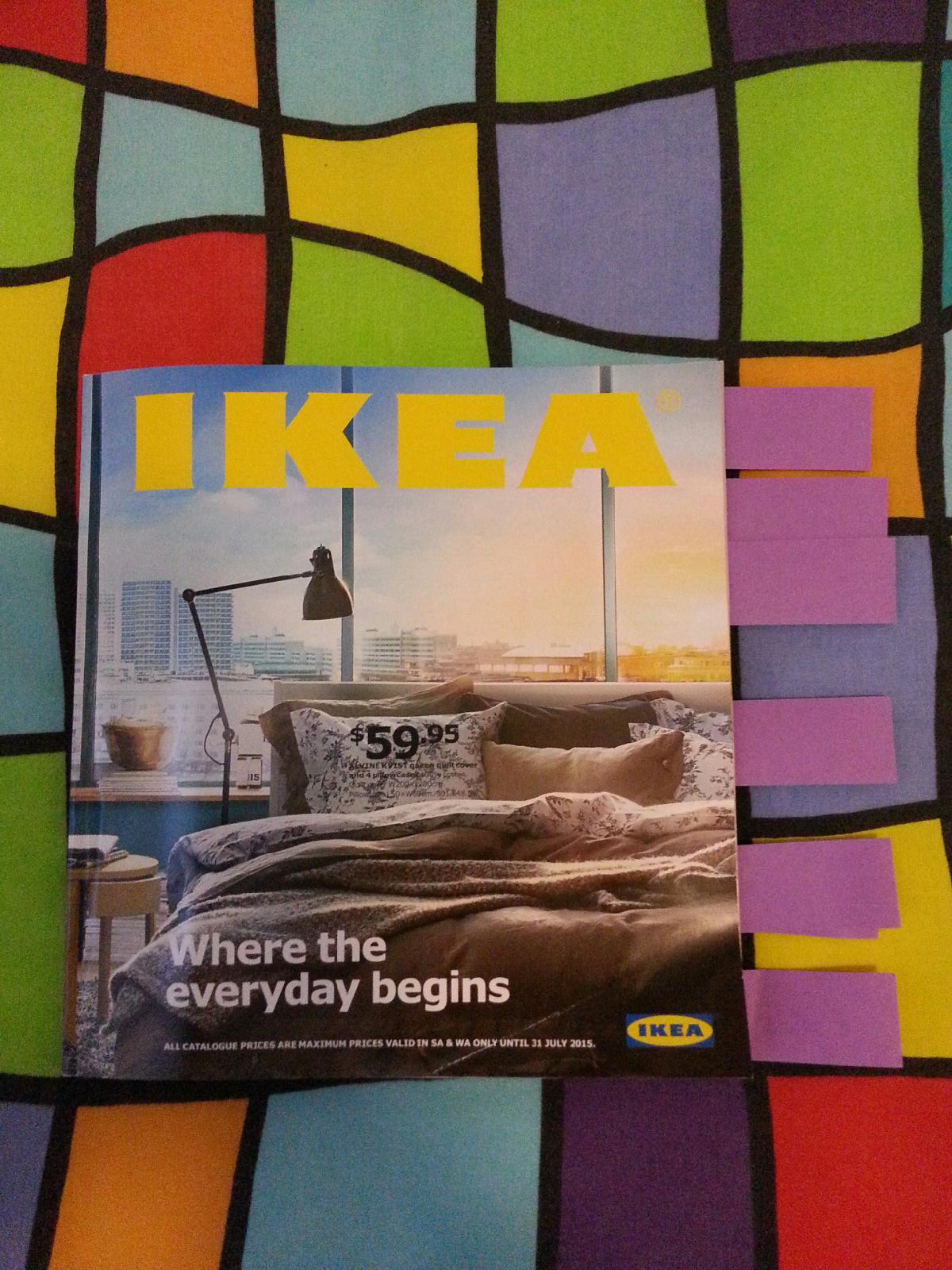 We bought a frying pan at IKEA yesterday and I was reminded of how much I love reading their catalogues. As a copywriter myself, I love to read good advertising copy and IKEA's ticks all the boxes for the win. I decided that I would 'rescue' a poem from the 2015 catalogue.
You can read about my 'rescue' process
here
.
Basically I write a poem using only the words from a limited amount of text I have transcribed – that might be a couple of pages from a novel/novels, or in this case, seven 'blurbs' from the 2015 catalogue.
The important distinction between my rescuing process and other process-based approaches such as 'finding' poems is that I do not select a complete phrase or sentence; after I transcribe the text I jumble it so that all the words are in random order, and then I choose words as individual building blocks. The resulting rescued poem is usually quite surprising, then, because I take the words out of their original context and impose my own creativity on them, combining them to give a new twist – as is the case with this little rescuee.
little people of IKEA
even the tiniest children are complicated
up and down in a million moments
these unique little freaks
play
explore
dream
lost in worry-free space
home in happy safe place
ideas become needs
become want want want
getting and giving
getting and giving
high on make-believing every day
hide in giggling sleep every night
and you think
you can stack time
in smart storage
but that's not the way
it seems to play out
and one day
the world takes these
not
so
little people
away
away