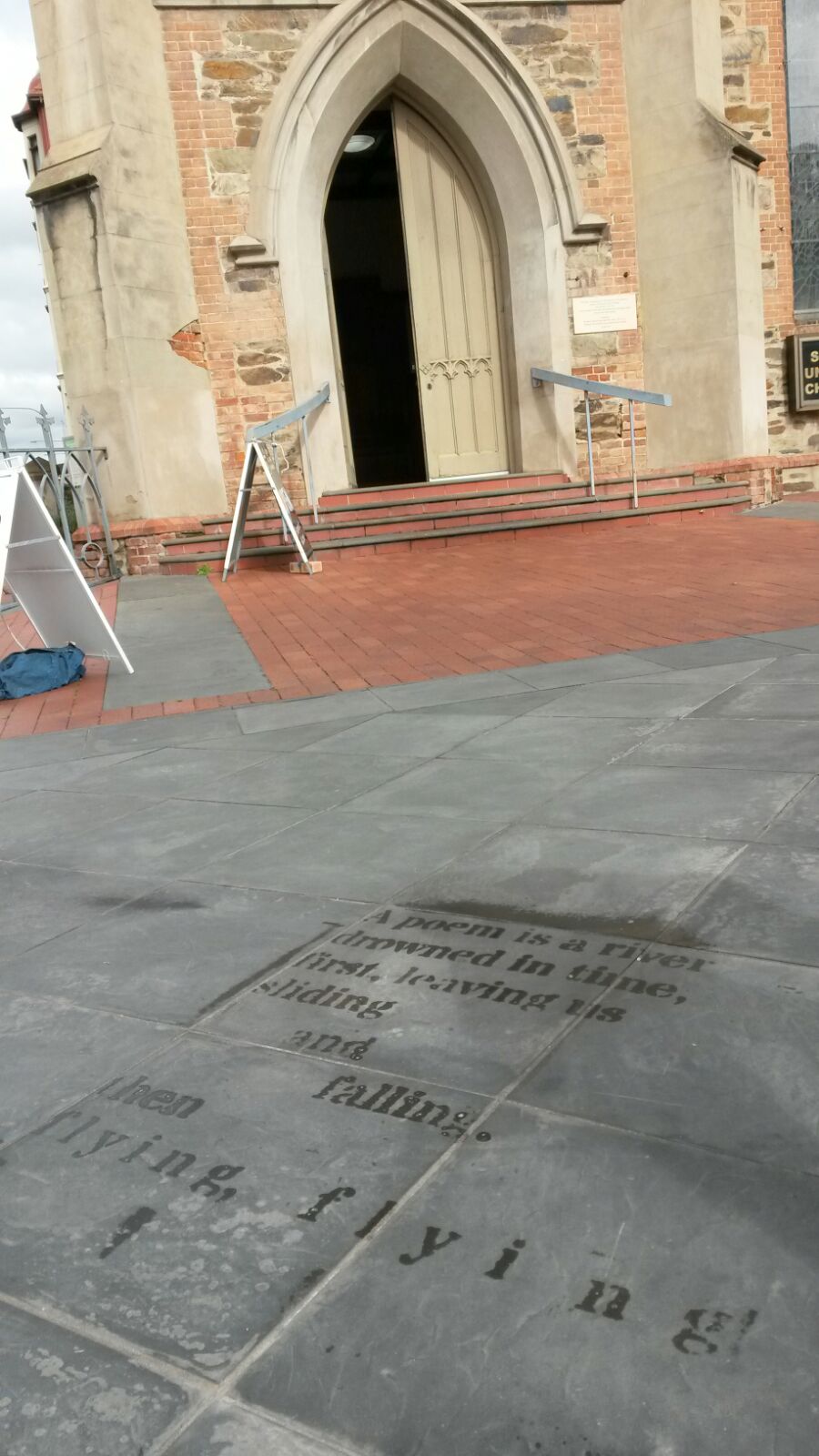 I'm really excited to be a part of this innovative project masterminded by my lovely friend Camille Roulière and her friend Marianne Braux: these ladies have quite literally brought art to the streets of Adelaide.
Inspired by
the Raining Poetry project
in Boston, Camille and Marianne - both PhD candidates at the University of Adelaide - used a laser at Adelaide's digital fabrication workshop
Fab Lab
to create stencils of 18 poems from a selection of Adelaide poets including Jill Jones, Alison Bennett, Banjo James, Avalanche, and Sergio Holas. They then spray-painted the poems through the stencils onto various footpath locations around Adelaide CBD.
The cool thing is, the tagged poetry only appears when it rains thanks to the water-repelling properties of the paint they used to stencil the words to the pavements. The result? If you're standing on the western corner of North Terrace and Pulteney Street and it starts to rain, my poem will magically appear to entertain you while you wait.
You can read about the project in more detail
in this article in InDaily
.
This map shows
where each of the poems is tagged.
The project will be launched this Friday 18 August, and is supported by the University of Adelaide's J M Coetzee Centre for Creative Practice.
Thank you for including my poem in this exciting project, Camille and Marianne!