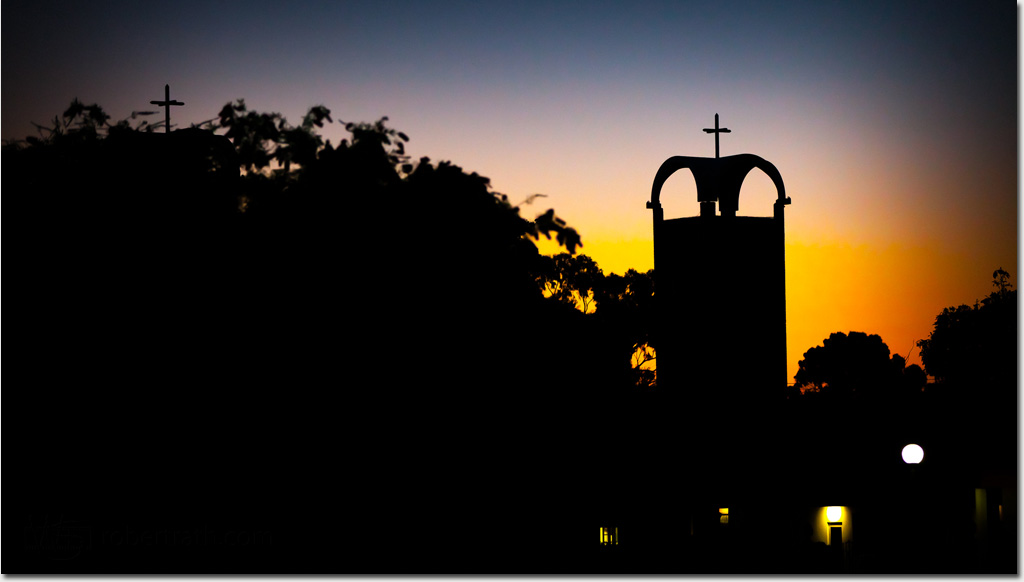 Twilight Silhouette.
Photo by Robert Rath
from Robert's website
.
I started to write today's tongue-in-cheek poem during Easter a couple of weeks ago, then left it, so today I revisited it. It was sparked by my skimming through Marina Warner's most fascinating book
Alone of all her sex The Myth and the Cult of the Virgin Mary
.
Mammy's boy
It all started over a few pints in Egans of a Sunday
not long after you found out you were expecting
and it took off like Chinese whispers.
I remember you saying
how the kid was conceived in the back of a panel van
one night after the pub had closed
and that his deadbeat dad had already run for the hills,
but didn't he deserve a better story than that?
And after the seventh shot you had it worked out:
not only would you give him a better life
but you'd find a good husband, too.
He was a grand little fella and grew up so obliging
although to be honest he was a bit cocky, but that's the young for you.
Did he get his charisma from you or his long-suffering stepfather
who believed that visitation story of yours?
The story went on for so long you couldn't collapse it
couldn't dismantle it, fold it up and store it away.
The lad believed everything, of course –
he always had a soft spot for his mammy –
so between that and his conjuring tricks
he really had it going on with his pals.
And somehow this shaky, flaky house of cards stayed upright.
He never moved out of home; sure why would he
when you would be feeding him his favourite dinners –
he loved the ole Shepherd's Pie
and the bit of lamb roast of a Sunday –
and you were happy enough to wash his clothes and mend his sandals.
There wasn't a chick around these parts
that had the measure of him or were good enough for him anyway.
The boy did lose the run of himself a bit
and really got up those Romans' noses
but sure weren't we all a bit wild ourselves when we were younger,
and we didn't get hauled up for treason.
Sure weren't you only a mammy who loved her wee lad?
You loved when his pals came over for the bit of supper,
although you always had your eye on that one young buck.
I remember that time we met in Starbucks for coffee:
you said it then, and you warned your young lad;
not to be trusted, that one, you said, he's dark as the devil
and isn't it a reminder to all of us
that keeping our friends close and our enemies closer
mightn't always work out for the best?
And now look at your fine fella, poor lamb,
how has it come to this?
Him having to answer that crackpot prosecutor,
although he really should answer straight
instead of shifty-lad replies like 'it is you who say it',
sure what does he mean by that at all?
If he's not careful he'll be in desperate trouble
and see the other eejit washing his hands now…
…wait, what is
wrong
with these people?
Shut your gobs, you amadáns. He's one of our own.
Sweet mother of God what just happened?
He's to be… what?