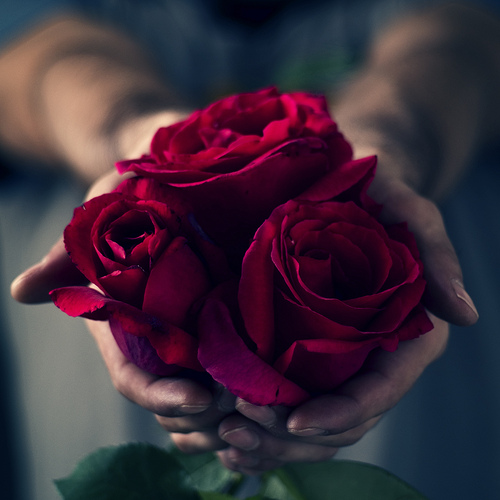 Photo by Zahira. Creative Commons, via Flickr.
Day 29, and we're nearly at the end of this one-month sentence of writing a poem every day.
I was inspired to write today's poem by the prompt and photograph (reproduced above) over at the
Tweetspeak Poetry
blog.
Roses
three, fresh-picked
extended to you,
hands clenched
bloodied
beneath scarlet undershade
uncertainty
scabbing
settling with familiar fragrance;
contempt streaks us,
you and I;
needing another name
for you
for me
for us.