I was inspired to write this post after reading about
Graham Nunn's
favourite bookshops. One of those was Shakespeare and Company, and it reminded me of my visit there almost nine years ago.
When Sylvia Beach opened a bookshop called Shakespeare and Company in Paris in 1919, it soon became a haunt for well-known writers of that generation including Ernest Hemingway, Ezra Pound, Scott Fitzgerald and James Joyce. When no publisher wanted to publish James Joyce's
Ulysses
, Sylvia Beach published it in 1922 under her shop imprint.
Following the Nazi occupation, Beach closed her shop and was sent to an internment camp. Although she returned to Paris in 1944, her bookstore never reopened.
With its motto 'Be not inhospitable to strangers lest they be angels in disguise', George Whitman's bookshop - which used to be a monastery in 1600 - has hosted many well-known writers since he opened it in 1951. It used to be called The Mistral, but he renamed it Shakespeare and Company in 1964 in honour of the late Sylvia Beach.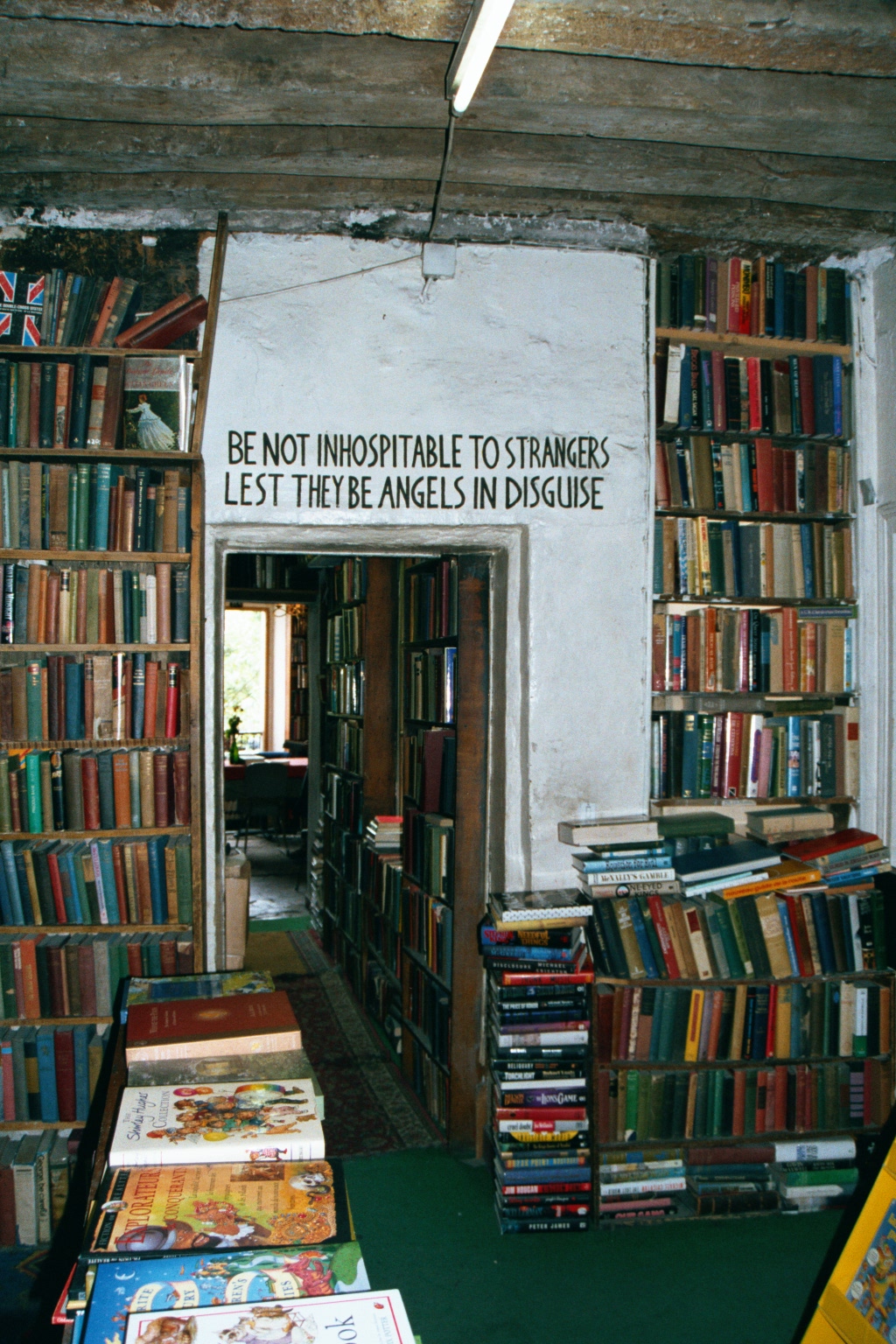 Inside The Little Rag and Bone Shop of the Heart aka Shakespeare and Company, Paris.
The shop is full of cubbyholes with low ceilings and mini stairways, and is a delight to explore. Like its predecessor, Shakespeare and Company on Paris's 'Rive Gauche' became a sanctuary of sorts for writers and thinkers. They could always bank on finding a bunk to lie on and a book to read.
I look on as George Whitman signs my copy of Shakespeare and Company, written by Sylvia Beach.
Thank you for reminding me of a wonderful place, Graham.