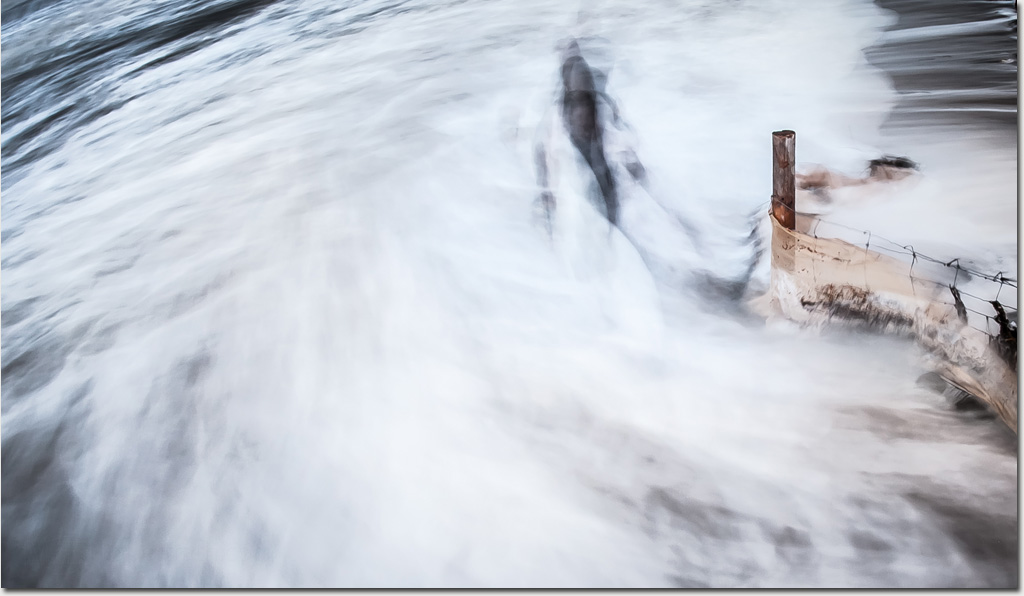 Ghost of a Surfer.
Photo by Robert Rath
from Robert's website
.
As a basis for today's poem (and title) I used one of my favourite quotes (read it at the end of the post) from page 324 of
Shanghai Dancing
by Brian Castro, an almost manic, yet most poetic, fictional autobiography. I used the quote in the two middle lines (seven and eight) and balanced the poem around it (six lines before, six lines after). The final six lines echo and mirror somewhat the contents of the first six lines. The poem itself explores the power of language and questions the reliability of memory and the premise of the middle lines – that the dead are in us.
Also, I was alone today for a while in a large, old echoey house.
the way we hear the heart
Is there anything stranger
than the thump of a book falling on the timber floor in an empty house
or how a building's bones creak as it shifts and settles;
a footstep softfalling but never entering the room;
the whisper of obsolete words in our ears
language preserved for the realm of the dead, unknowingly heard
but the dead are in us...in the form of ancient
languages, which live within our own
thus the dead are preserved
which is why we are moved by arcane words
and hear footsteps that never cross the threshold;
and why my bones creak and settle
as I bend to pick up a strange book
full of secrets I already know.
The dead are in us, I said, in the form of ancient languages which live within our own. Like hearing the heart through the lungs ... buried kinships.
Shanghai Dancing, page 324