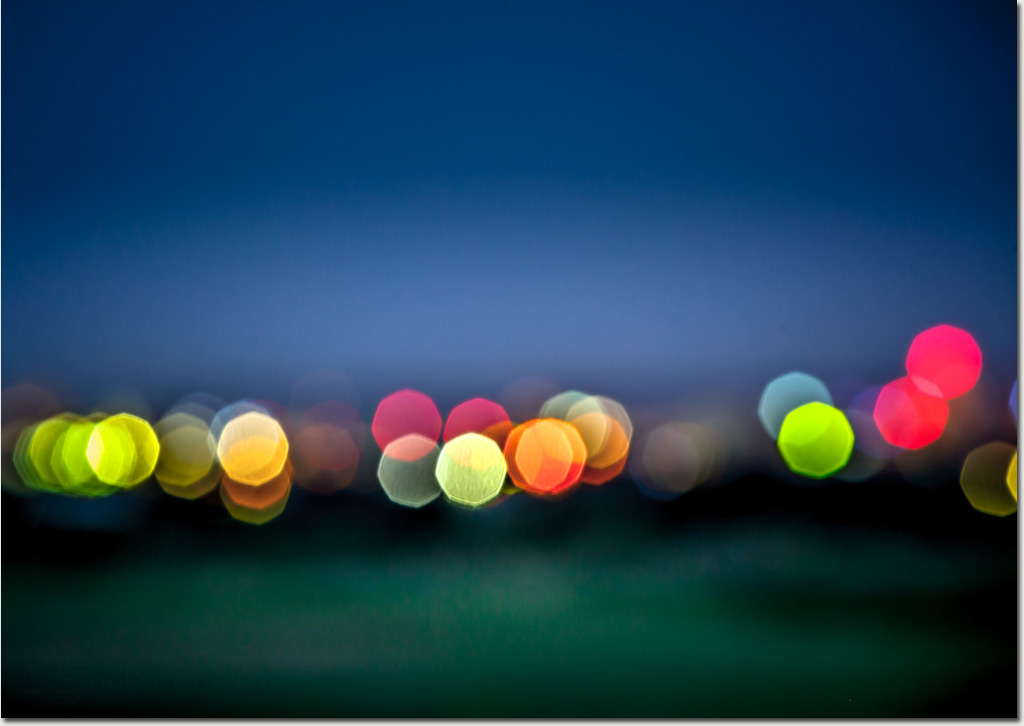 Simply Beautiful Bokeh
. Photo by Robert Rath
from over here at Robert's website
.
This afternoon I (re)watched the 1986 movie 'Children of a Lesser God' starring William Hurt and Marlee Matlin (she won an Oscar for her performance). Sarah Norman (Marlee Matlin) is a deaf woman who works at a school for the deaf and hard of hearing. James Leeds (William Hurt) is a speech teacher at the school. Although they fall in love with each other, conflict occurs because he wants her to learn to talk but she doesn't want to. The movie ends with them reconciling and William Hurt's character saying: "Is there someplace that we can meet that's not in silence and not in sound?"
This turned out to be the prompt for today's poem.
Half-way house
Somewhere between silence and sound
beginnings and ends curl around
each other, blending and fending off the in-between;
lips part in surprise:
an unheard word half-forms and fades,
a lemon-scented intention on the exhale.
In the no-man's land between silence and sound
the air is spare and the earth is mute;
your cells stir and your blood simmers
and you marshal your resources for quiet combat.
Then there's that place
half-way between silence and sound
when he might look at you
and lean in to kiss you.