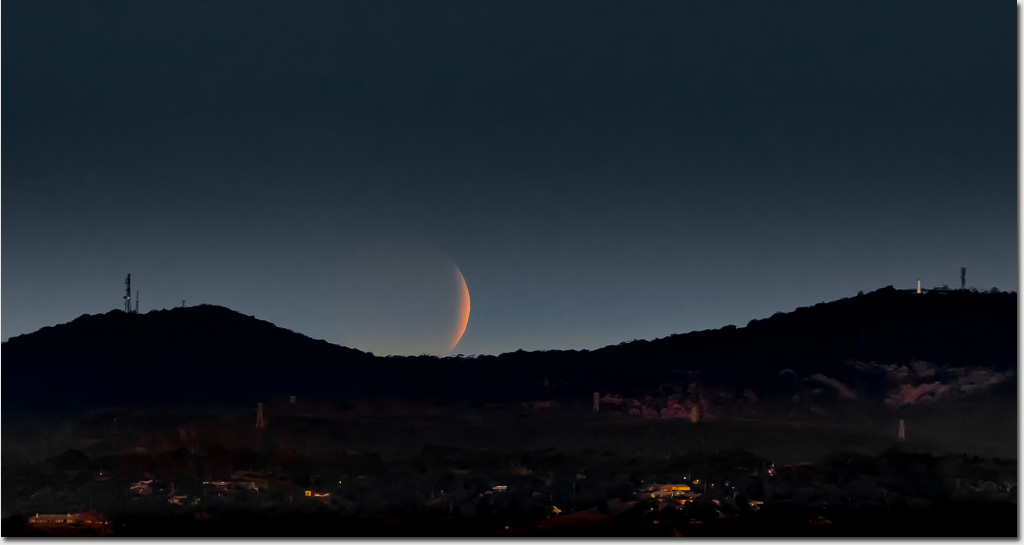 Whose Planet Is This?
. Photo by Robert Rath
from over here at Robert's website
.
Day 16's poem had its starting point in this gorgeous photo of yesterday's blood moon by Robert Rath. I played with words and transitions based on sound and/or meaning and managed to find my way back to the blood moon.
Riff on a blood moon
blood moon
cut noon
cup spoon
dub tune
lux tone
flex stone
vexed bones
text moan
lapsed bond
taps wand
traps frond
bats abscond
the rhythm of a couplet is hypnotic
the prism of a public is myopic
the literal and the average are narcotic
the lunacy of language is hematic